Welcome to the Nordic HR Summit
2018

!


Nordic HR Summit is an annual summit rotating between the Nordic countries and organized in collaboration with all the Nordic HR associations.

The purpose of the Nordic HR Summit is to enable exchange of experience and knowledge across the borders and to support Nordic HR leaders in their efforts to handle cross-border challenges.

Nordic HR Summit 2018, this year organized in Helsinki on 24 of May, offers a unique arena for Nordic HR leaders to network among their peers and be inspired by the key note speakers. In 2017 in Oslo the summit gathered more than a hundred HR leaders from all the Nordic countries.
Meet your Nordic colleagues now in Helsinki!
---
Date: May 24, 2018
Venue: Scandic Simonkenttä, Simonkatu 9, 00100 Helsinki
Program: at 8:30 - 17:00
Networking dinner: at 19:00 -
Register for the Nordic HR Summit 2018
You are warmly welcome to Helsinki!
---
Highlights of the Nordic HR Summit
This is how you take the best out of AI!
HR on the driver's seat while shaping Future Workforce and collaboration with machines.
Terhi Mäkelä is Talent & Organization business practice lead for Accenture Finland across industries. She is seasoned a Management Consultant Director with +18 years of expertise in organization effectiveness. Terhi is a certified expert in transformational change analytics and is excited about Future Workforce, business and culture transformations, HR renewals and strategy implementations – with digital twist.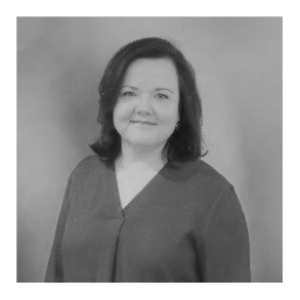 Riikka Hyytiäinen is Talent & Organization practice lead in Accenture Resources Industry Group in the Nordics. She has extensive experience in variety of large, global transformations as well as strategic human capital and HR projects. Riikka has deep knowledge on future workforce and skills needed in the digital age. Riikka is passionate about developing organization culture and employee experience.

Equity vs equality; how treating people differently can create equal work opportunities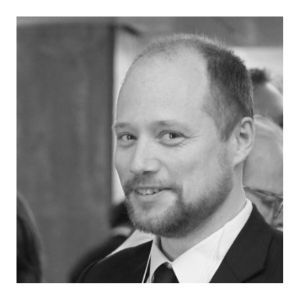 Background of speech: The Nordics are known for their approach to equality. But does this equality thinking really help to leverage the unique capabilities different groups of people can bring to the work floor? The speech will draw on data collected among Nordic organisations and decades of experience within Hofstede Insights to help organisations visualize the impact culture has on creating work environments where people´s gender/beliefs/handicaps/etc no longer matter and how unconscious biases within organisations, starting with recruitment, can be confronted and changed for the better.
Egbert Schram is a Dutch forester by background, having moved to Finland in 2006 when recruited to internationalise a Finnish software company. Grown into the role of managing director, Egbert has since 2012 led an international team in 39 countries to assist organisations to manage the impact of culture and work and life. He is known for his ability to break down complex situations in more simple and approachable elements and ensuring a solution focused pragmatic approach. Clients include Helsinki Chamber of Commerce, Ikea, GE Healthcare, Lindstrom, ARM, etc. He is well networked and currently chairing the international chapter at the Finnish HR Federation HENRY and he is also Amchampion of the year 2017.
Megatrends and the futures of work
Mikko Dufva is Sitra's (the Finnish Innovation Fund) leading foresight specialist. In his work, he examines future trends, the tensions between these trends and mental images connected with the future. In addition, he seeks to identify signals that may be weak now but are nevertheless significant from the point of view of the future. Mikko has extensive experience in foresight studies and a doctorate in Science (Technology) on creation of futures knowledge and systemic foresight.
Sitra has been selected as the winner of the public-sector category of The Circulars Awards, held in conjunction with the World Economic Forum in Davos, Switzerland in January 2018. With the help of the future-oriented fund, Finland is now offering new ways of thinking and carrying out practical circular economy experiments, from which the world could learn.

More information about Sitra.
Nanohabits: We are what we repeatedly do. Excellence, then, is not an act but a habit.
Murray Dick is a Habit Designer and Innovator who thrives on change! His work with 15/30 Research and Nanohabits™ has helped a wealth of organisations re-think the way they understand behavior. Originally a product of pre-apocalyptic England, today his home base is Helsinki, Finland.
Background of speech: Almost 50 % of everything which we do on a daily basis is driven by our habits. Typically, habitual actions are formed and repeated subconsciously. Murray discusses how to take control of these behaviours. Even a commitment as small as 5-10 minutes per day is usually sufficient enough to produce significant results in the long run. Consider moving the rudder of a ship by 0,5 degrees. Over a short distance you would barely notice the tiny change but after travelling hundreds of kilometres the change is evident. Forming easily implementable Nanohabits™ can be one of the answers to combating the omnipresent conditions of modern life: busy schedules and a lack of capacity. Nanohabits™ are small, yet incredibly impactful behaviors that are coded into everyday life of professionals and organisations alike.
Designing the best workplaces in the world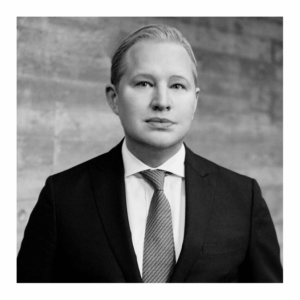 Dr. Pekka Mattila is a specialist in strategic management and agility, strategy co-creation, business model innovation, executive leadership, top team dynamics, change management, organizational culture and strategic marketing. He works frequently with both European and Asian executive audiences, and is a much-requested speaker at corporate and other events around the world. Over the years, he has frequently visited a number of prestigious European and Asian universities teaching management, organizational behaviour, marketing and sociology.
In addition to his academic activities Dr. Mattila has conducted an active business career. Currently he serves as the Chairman of the Board or as a Member of the Board at a number of innovative companies: e.g. media, construction technology, payments, lighting as well as food and beverage industries. Previously he served in executive, management and senior staff positions in the Nordic financial services industry. From 2012 till 2014 he served as a board member at a leading Finnish bank. Currently he serves as a Member of the Board of The Finnish National Gallery. From 2009 till 2017 he served as the Chairman of the Board for the foundation operating the renowned Helsinki Festival. He is a Founding Member of Nordic Institute of Business and Society and the Chairman of the Board for Helsinki Advanced Interaction Studies Institute.

Dr. Pekka Mattila is the Group Managing Director and Associate Dean of Aalto EE, and serves as a Professor of Practice at the Aalto University School of Business. He holds a D.Sc. in sociology from the University of Helsinki and an Executive MBA at London Business School.
Employment law lifecycle - Hot topics in employment law. Nordic perspective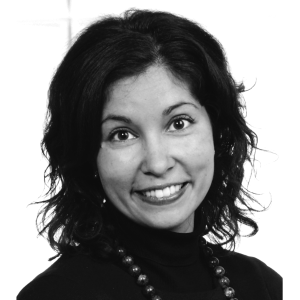 Maisa Nikkola
Partner
Maisa is the head of the Nordic and Finnish Employment practice groups. She has more than 15 years of experience in employment law matters and she has been recognised as an excellent lawyer. Maisa focuses on all aspects of employment relations and advises national and international companies on various employment law issues. Maisa has been acknowledged as one of the leading employment law practitioners in Finland in the most notable international directories (PLC Which Lawyer, Chambers and Partners and The Best Lawyers). She is also a frequent and well-known lecturer at conferences across Finland on the scope of employment law issues.
Katarina Åhlberg
Partner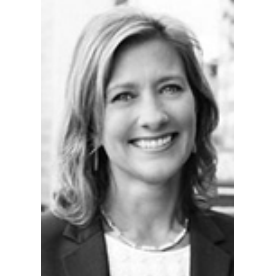 Katarina is the head of the Swedish Employment practice group. She is also co-head of the International Employee Incentives and Benefits Group. Katarina has been involved in many extensive mergers and acquisitions transactions, nationally and internationally and has longstanding experience in providing corporate employment advice. Katarina is also an experienced litigator within the employment and benefits field, advising clients in court disputes as well as arbitration. Katarina is widely recognised for her employment practice and is continuously listed as a "leading individual" by international ranking institutes.
k
k
Søren Narv Pedersen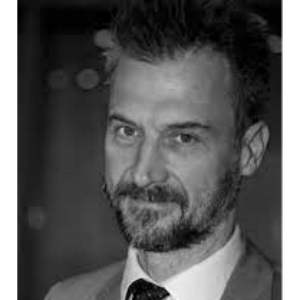 Partner

Søren is the head of the Danish Employment practice group. He specialises in labour and employment law, court and arbitration cases, trade secrets, company law and mergers & acquisitions with more than 15 years' experience. Søren was appointed an interim High Court Judge in 2007 and has also taught law at the University of Copenhagen. He has extensive teaching experience and often speaks at seminars.
k
Jutta Nieminen
Associate
Jutta is a Senior Associate based in Helsinki and part of the Finnish Employment practice group. She specialises in employment and labour law and advises both international and domestic clients on all areas of employment law. Jutta has over 10 years of experience in employment law matters.

Digital HR and Digital Worker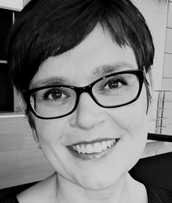 Minna Snirvi, Digitalization Evangelist, Solaforce Oy
Digitalization, analytics and robotization are prevailing words in public. In this speech we handle the topics like "how to adapt newtechnologies and get rid of manual process", "what does digitalization mean in practice for HR and worker" and "how to lead an organization of human colleagues and digital workers".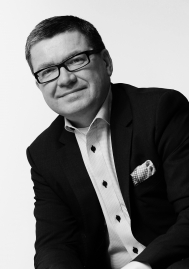 Jukka Virkkunen, Partner, DigitalWorkforce Services Oy
FightBack - Second chance
In April 2010 young and successful freestyle skier Pekka Hyysalo had a serious accident that changed his life forever. The crash almost took Pekka's life but he got a second chance. Pekka will tell his story with his own words.
PRICES
Please note that there is a preferred rate for HENRY members. If you or your organization is a member of Dansk HR, Flora, Sveriges HR Förening or HR Norge you can benefit from the preferred rate, i.e. choose the HENRY member rate when registering.
HENRY members and members of Dansk HR, Flora, Sveriges HR Förening or HR Norge :
- Summit with networking dinner 225 eur + VAT 24%
- Summit without networking dinner 175 eur + VAT 24%
Non members:
- Summit with networking dinner 295 eur + VAT 24%
- Summit without networking dinner 245 eur + VAT 24%
The registaration fee includes:
- Access to all sessions and presentations
- Morning coffee buffet
- Lunch buffet
- Taste break buffet
Networking dinner is included only if you have registered both to the summit and to the networking dinner in advance.
Accomodation, transportations and additional leisure activities are not included.
VENUE
Scandic Simonkenttä is located in the heart of Helsinki - it is 200 m from Helsinki Central Station. How to get there, directions and a map


ACCOMODATION
Booking and payment of accommodation has to be done individually by the summit delegates.
If you wish to stay in Scandic Simonkenttä, you will get a conference rate for Nordic HR Summit between 23.-25.5.2018 by using code: BHEN230518
If you wish to have a longer stay at the hotel (e.g. over the weekend), kindly contact the hotel directly at +358 9 68 380.

CANCELLATION POLICY
- Cancellations received latest on 9th May will generate a cancellation fee of 50% of the participation fee
- Cancellations received 10th May - 20th May will generate a cancellation fee of 75% of the participation fee
- Cancellations received 21th May - 24th May will generate a cancellation fee of 100% of the participation fee
- You can change a participant from the same company without cancellation fee. Please inform substitutes name, job title and email address to henry@henry.fi in advance
Cancellations by email to henry@henry.fi
Check Nordic HR Summit 2018 event on facebook.